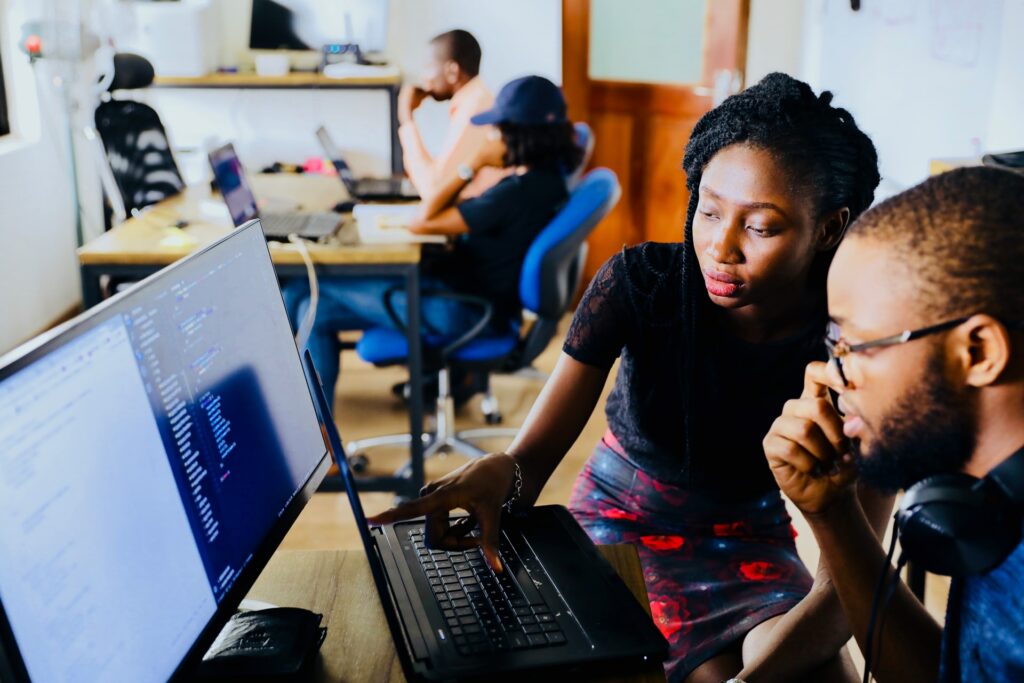 WHO WE ARE
ErgoDark Web Services (EWS) was founded in 2010 by a third generation HBCU graduate, CS PhD, and full stack DevSecOps wizard. We started out as a gaggle of Chicago high schoolers with a deep interest in code and volunteering our weekends serving our communities. Over the years, we've expanded our expertise to encompass the full development stack (dev), operations (ops), and cybersecurity (sec)—many of us are DevSecOps "unicorns"! We've also expanded our team itself; we're a small group of programmers, artists, and creatives from around the world!
EWS provides a platform for businesses to develop and nurture a professional web presence optimized for high availability, high performance, and low cost while providing ironclad security and uptime SLAs. We also do consultancy work, and have big plans for a handful of bold web+native apps that will address needs in several niche markets. The future looks bright; watch this space!
OUR MISSION
EWS endeavors to break down the barriers to entry for small business owners new to the online domain—especially those from traditionally marginalized backgrounds—and to empower the technologists and innovators of tomorrow by providing tailor made enterprise-grade solutions at a fair price.
This company was born from a shared love of code, a passion for teaching, and a duty to uplift the next generation. Our roots have always been in community organization and volunteer work. It's why we've donated resources and man-hours to groups like the BDPA High School Coding Competition for over a decade and counting!
We work with all businesses and peoples including (but not limited to!) Black, indigenous, and peoples of color, with a special place in our hearts for small businesses, non-profits, activists, and community organizations that work with children.